Hilton Worldwide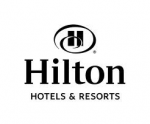 About
Hilton
Hotels
The most recognized name in the industry, Hilton Hotels stands as the stylish, forward thinking global leader of hospitality. Today Hilton welcomes guests in more countries than any other full-service hotel brand, with more than 530 hotels and resorts in 76 countries across six continents. From inaugural balls and Hollywood award galas to business events and days to remember, Hilton is where the world makes history, closes the deal, toasts special occasions and gets away from it all.
The Industry Standard
Hilton remains synonymous with hotel because of its innovative approach to products, amenities and service. Whether becoming the first hotel to install televisions in guest rooms or the first hotel in the world to earn both LEED and Green Seal environmental certifications, individual Hilton hotels always lead the way. Among its industry firsts, Hilton developed the concept of franchising hotels, launched the first airport hotel, introduced the first multi-hotel reservation system and became the first U.S. coast-to-coast hotel chain. After more than 90 years, Hilton's expertise and insight of global travel remains unmatched.
Where Hospitality Works
Thousands of team members around the world share Hilton's spirit of hospitality and comprise the brand's special culture. Hilton team members are part of a global family that helps shape the journeys of travelers each and every day. Team members explore careers in every sector of the hospitality industry at Hilton hotels, resorts and offices worldwide.
Supporting Global Communities
Hilton appreciates its role as a global citizen and values the communities it serves. The brand and its team members support a variety of philanthropic activities and they encourage guests to join their efforts. The Hilton HHonors Giving Back program makes it easy for members to convert HHonors points into assistance for others.